Come to the Water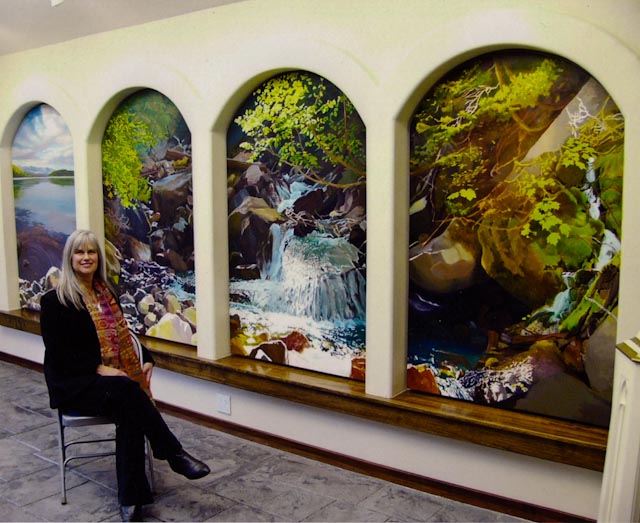 This 4-panel mural was commissioned by Trinity Lutheran Church, Coeur d'Alene, Id, for their entryway, and was finished and installed in the fall of 2008.  Each arched panel is 68×42 inches. Together the whole work measures 5 feet 6 inches tall  by 14 feet wide.
A secret waterfall, along with local Lake Coeur d'Alene, was inspiration for this painting representing water as a reminder of the sacred presence in all of life. Three panels making up the waterfall create a place for reflection, prayer and inner transformation, and the fourth panel, looking out towards the vast expanse of Lake Coeur d'Alene, represents the need to go out into the world mindful of our call to transformative action in the world.
Click on a thumbnail picture below, then follow navigational arrows.